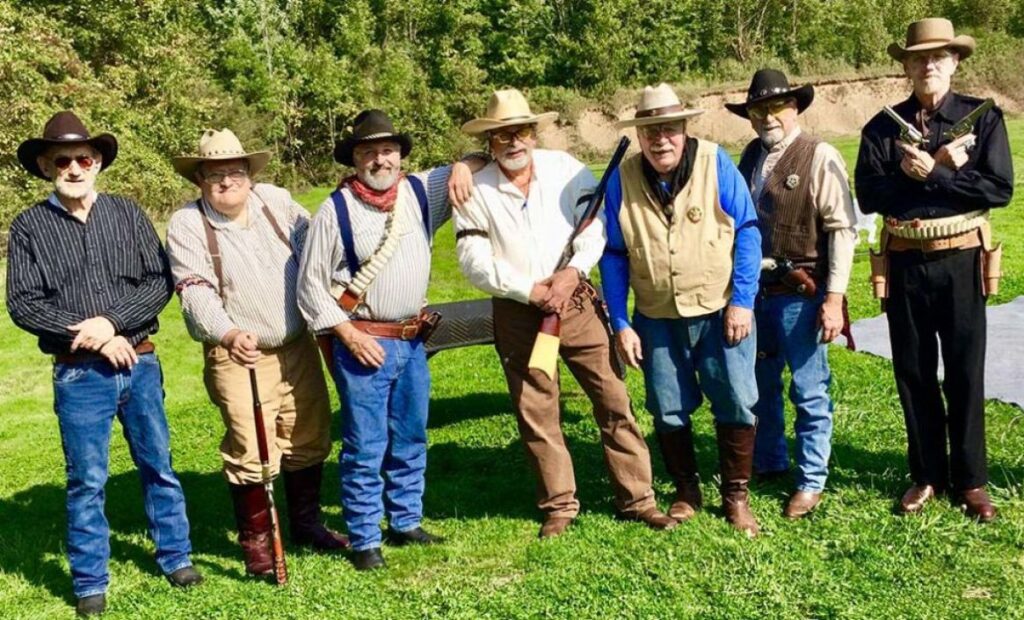 Tonawanda Cowboys
About SASS Cowboy Action Shooting
The Tonawandas Sportsmen's Club is a registered S.A.S.S. club. 
We shoot every third Saturday, May through October.  Set up is at 8:30 am, followed by a brief safety meeting with shooting at 9:00 am. Please refer to the Sportscaster for practice dates & times.
If you are a first-time shooter, members can come and try out a stage or two during practice and find out more information without the fast-match pace getting in the way.
For those that want to watch, please bring hearing and eye protection. Watchers and especially helpers are always welcome.
We look forward to seeing you at our upcoming matches whether you are shooting or watching! Yeehaw!
Contact Rick Wood & Terry Shultz for more information about Cowboy Action Shooting.